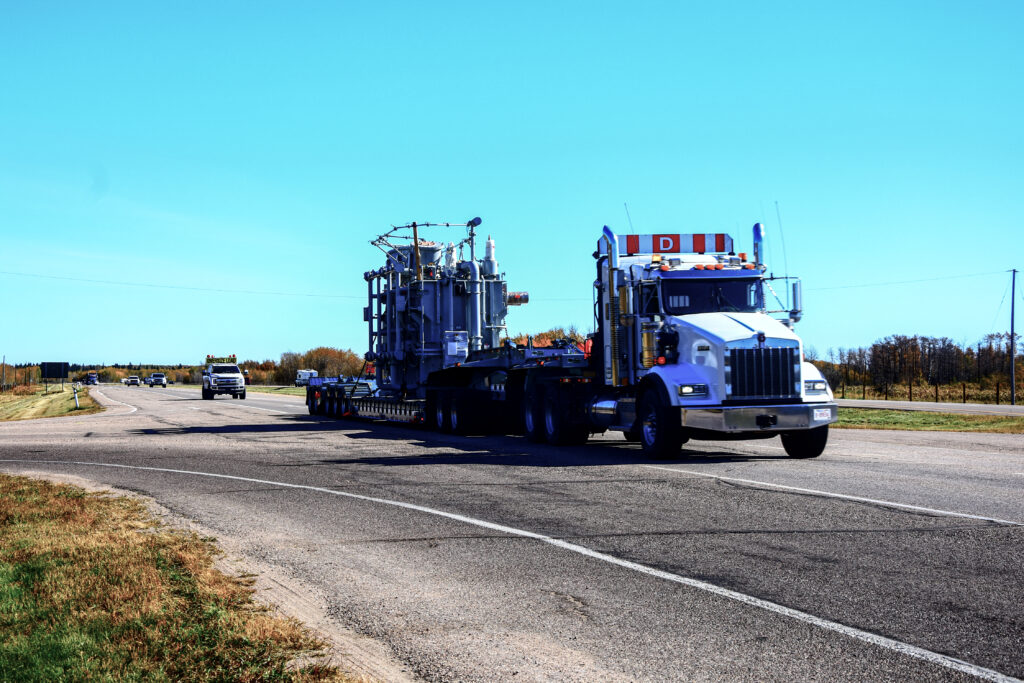 At Revolution Crane & Transport, we have extensive experience in transporting oversized loads in Alberta, Western Canada, and beyond. Our team of experts are well-versed in the regulations and requirements for over-dimensional loads, allowing us to provide our clients with safe and efficient transportation services.
Drivers and Operators Well-Versed in Handling Oversized Loads
We understand that transporting oversized loads can be a complex process. That's why we take great care to ensure that all of our drivers are up-to-date on the latest regulations and requirements for oversized loads. We also make sure that all of our vehicles are properly equipped with the necessary safety equipment and signage required by law, not to mention our hard-to-miss, iconic orange branding!
Ensuring Your Cargo Reaches it's Destination Safely, Without Delay
At Revolution Crane & Transport we strive to provide our clients with a safe and reliable service when it comes to transporting their oversized loads. With our team's expertise and knowledge of provincial and state regulations, we can ensure that your cargo arrives safely at its destination without any delays or issues.
Get in touch
At Revolution Crane & Transport, we want to hear from you! Whether you are inquiring about a specific project, pricing, or just have a general question, we are always here to take your call, 7 Days a week, 24 hours a day.