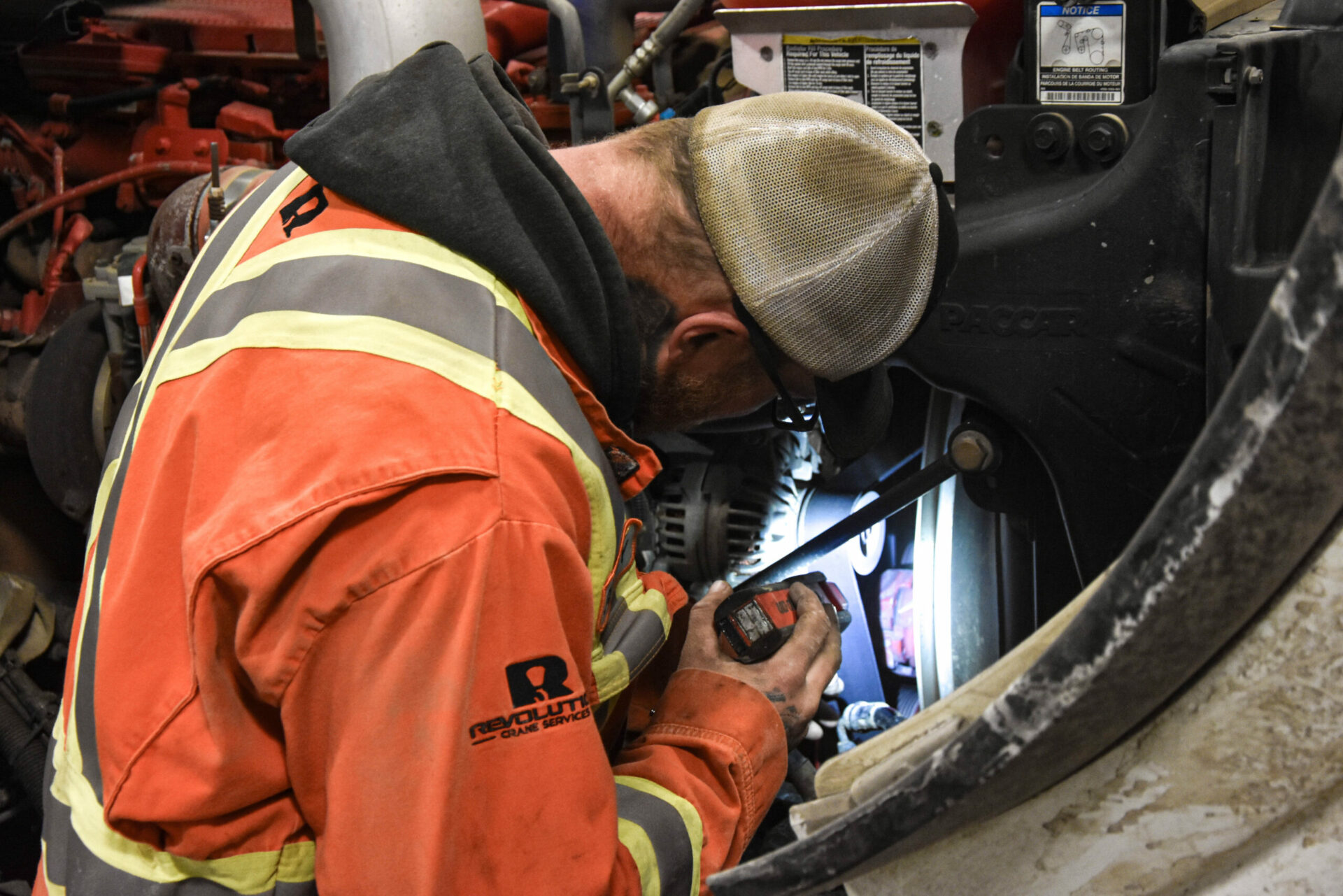 Repair Facility
Our repair and inspection facility is equipped with licensed mechanics who have years of experience working on a variety of machinery and equipment. We provide CVIP inspections, repairs, and preventative maintenance.
Revolution Crane & Transport focuses on providing our customers with the highest quality of workmanship. We work efficiently while maintaining high quality and cost efficient repairs/services to keep you moving.
Our goal is to get you operating quickly to minimize the cost of downtime without jeopardizing quality and safety.